ONE-TO-ONE COURSE BUILDER'S
PRIVATE COACHING
---
Get the personal support that has you taking action
to move your online teaching business forward
Are you a would-be course builder stalled in the idea stage?
Are you a course builder in need of strategy, tactics, mindset or even specific techniques for getting your online course made and selling?
When you're not focusing on the right work — and when you're not even sure how to execute on that work, it is easy to find week after week elapsing, with small tasks completed, but no progress on the actual course and sales of it.
I can help you figure out the work you need to be doing right now–and give you support on whatever that might be for you.
Maybe you need to get a clear strategy or dig into designing your course. Do you need to work through the tech of email or classroom setup and integration? Are you looking for how-tos to execute on lesson development and creation? All of the above?
Whether you want to plan membership content for a year, develop a social media strategy, build an evergreen funnel, develop a launch or simply execute on a single but key course building project . . . I can give you the guidance, direction and accountability to get this work done well.
I am Debbie Hodge, owner of Teach What You Do.com and Get It Scrapped.com. Over the last eleven years I've developed 100+ creative and technical online courses and built a successful membership site.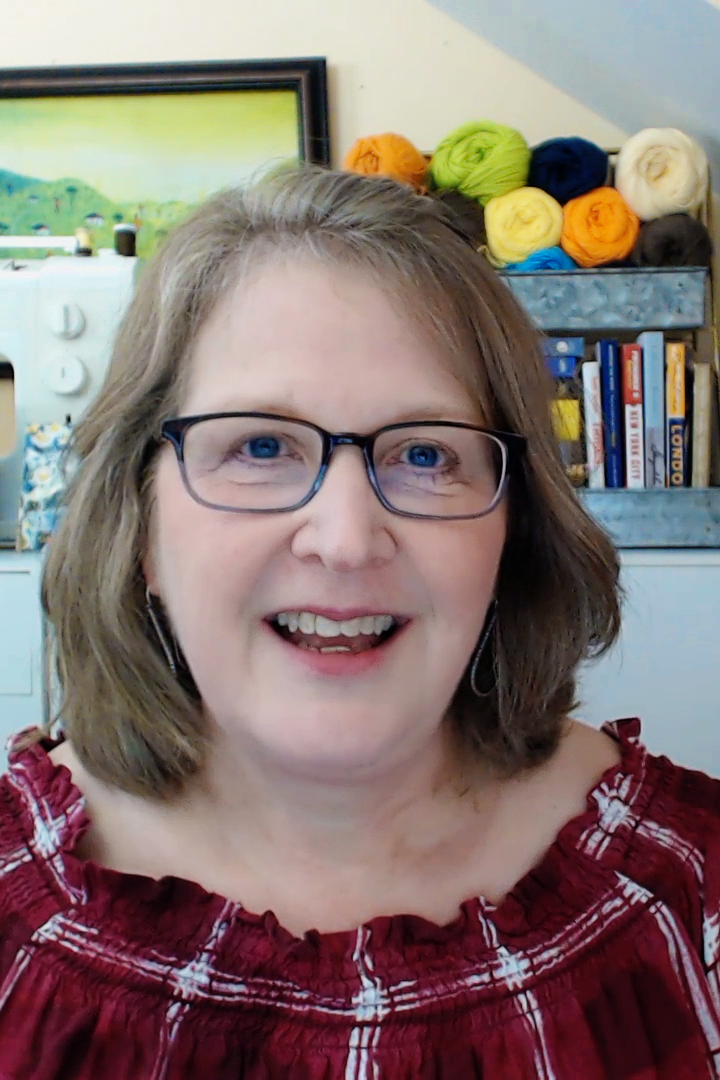 The work we'll do depends on your goals and needs.
We'll evaluate where you are currently with your course-building efforts, and you'll set goals accordingly. Your focus could be strategy, content development, tech support on automation or graphics, copywriting, classroom setup, funnel building, establishing management systems or something else.
Your package of 6 coaching sessions can be scheduled as you need over the course of 6 to 14 weeks.
Right for you?
Book a free 40-minute discovery session. We'll hop online together to discuss your work, the results you're looking for, and how to get those results.
Course Builder's
Coaching Package
Six 1-hour private coaching sessions, to be used over the course of 4 months or less. You schedule weekly or bi-weekly to meet your goals.
Session recordings and action items summary provided within 24 hours of each session.
Reasonable email support between sessions.
We will meet on a schedule that works for you, with the caveat that all sessions must be completed within 4 months. We're taking action, right? Set short-term goals and move your online teaching business move forward.
I learned long ago that to take my performance to the next level, I need a coach to show me the way. When I was ready to develop my own coaching and live teaching into an online program, I chose Debbie Hodge and the eCourse Blueprint as my guide.
I'd viewed Debbie's webinars and content and knew this was someone I could trust. Debbie is an authority while also being warm and approachable.
After each session with her, I feel energized and can work more quickly and efficiently on completing my online course. I can't say enough about the benefit of finding and working with Debbie. I highly recommend the eCourse Blueprint and Debbie's one-on-one coaching to anyone wishing to teach what they do, especially, multi-creatives!
Michelle Podlesni
Before working with Debbie and the eCourse Blueprint program, I had a good idea about what I wanted to do, but every time I tried to make the ideas more concrete, it all became fuzzy. I was overwhelmed by all the moving pieces and choices. And because I have perfectionist tendencies I kept second guessing myself. At the same time, I saw Debbie successfully and continuously putting out new courses at both of her businesses, and I knew there had to be a better way.​​​​​​​ 
Debbie has a knack for cutting through all the clutter and getting to the heart of the matter in quick order.  She helps me process and gain depth and perspective on what it is I'm trying to achieve.  And she's right there beside me, not only with hands-on information, resources and insight, but also with encouragement and a vested interest in my success.      
There's so much about the eCourse Blueprint program that gave me the clarity I needed to finally move forward:
Everything is broken down into bite-sized, logical pieces. And I mean everything.
Debbie is SO generous with her knowledge and her resources. She gives her all as she puts her students and their best interests first.
Debbie's teaching style is casual yet professional, and she's highly results-oriented. Her vast knowledge and analytical skills show up every time as she personalizes the instruction to her students.  
Debbie brought lots of relevant examples and tools that helped me understand and relate to the material easily. This is how I was able to implement what I was learning. She works on everything from conceptualizing the bigger picture to the micro tasks required. She gently leads you through the transformation you came for.
Sylvia Cuillo
Will you hit the "fast-forward" button?
Don't miss this chance to find out how you could better focus your efforts and execute on the right work to move your online teaching business forward.
Book a free 40-minute discovery session. We'll hop online together to discuss your work, the results you're looking for, and how to get those results.
Execute and move forward.
Define and design your course.
Determine what to teach, market positioning, portfolio development, and first offer. Develop course name, branding, logo, copywriting hook. Outline your course content and determine formats and creating methods.
Build your email list and social audiences.
Understand who your prospects are and where to find them. Establish social audience building processes and email list building processes. Design and deliver awareness, list-building and nurture content in order to attract prospects and turn them into fans.
Create your course content.
Move from course outline to detailed lessons notes, scripts, and production-ready tools and you master the process of content development. Turn those scripts, notes, projects and slides into final lessons in video, audio, and/or pdf formats. Develop assignments and roadmaps to accompany lesson content.
Create and sell a first beta or minimum viable product.
Validate the idea for and develop a first beta or smaller online course. Get platforms and systems in place, begin making sales and introducing yourself to your audience.
Set up your online classroom and integrate with payment gateway and email service.
Choose the best classroom platform for your online teaching. Set it up and integrate with email and payment gateway. Develop "front hall," lessons pages, and sales pages so that you can protect and deliver content to your students in your own online classroom.
Develop and execute on a sales funnel and/or launch event.
Ready to sell your online course? Develop an evergreen funnel or live launch event. Create calendar and plan, content for throughout the funnel, social media promotion, paid ads, and email.