Jumpstart Your Online Teaching
---
Give your digital product the essential first copy,
branding, logo, and list-building funnel
necessary to JUMPSTART the work . . .
Are you ready to turn your digital product idea into an honest-to-goodness online course offering?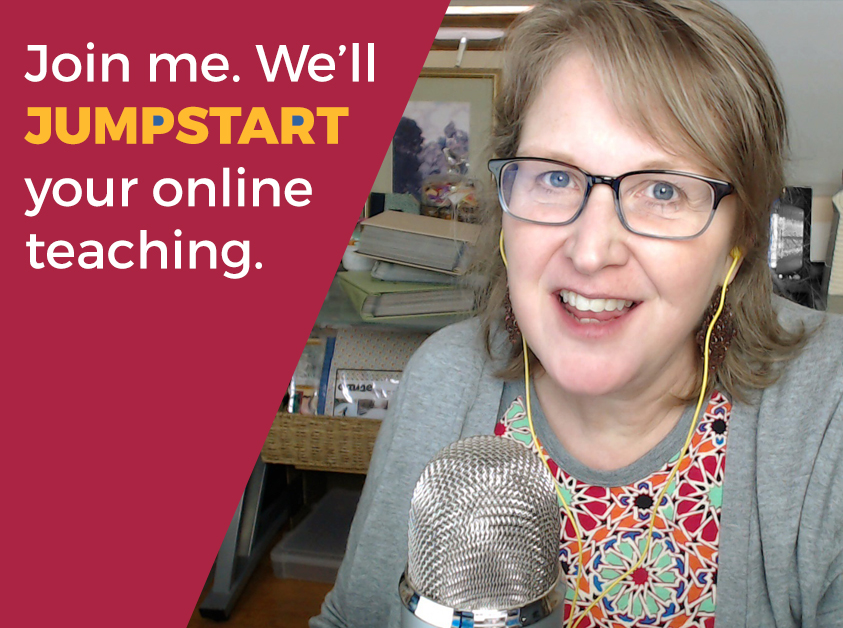 Several crucial first tasks keep the majority of course builders from ever moving out of the dream-up stage. These tasks include: market positioning, course design, branding, and setup of list building tools.
Jumpstart Your eCourse provides a path with detailed how-tos that make it possible to complete this essential work and truly get moving forward with creating and selling your own digital product or online course. With the step-by-step workbook, templates, and tech tutorials, you should be able to do this work in 21 to 35 hours–that's 7 blocks of 3 to 5 hours, depending upon the size of your course.
All of the lessons, templates, workbook, and tech tutorials are ready for you immediately. You also get access to a private Facebook community where you get support, questions answers, examples shared and the company of a community of course builders.
Jumpstart Your eCourse
is a step-by-step guide to this momentum-building first work.
Complete the work quickly and well with lessons, templates, swipe files, tech tutorials, and teacher support.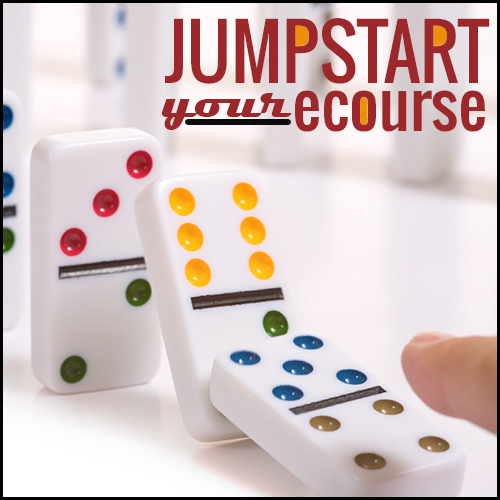 A Direct & Efficient Path to Accomplishing Essential Course Building Work.
7 video lessons interwoven with a rich workbook have you brainstorming, researching, making decisions, and moving forward quickly.
You will define your course topic, create an outline, make a logo and promotional images, develop your first lead magnet, establish email automation, and build your course creation plan and schedule.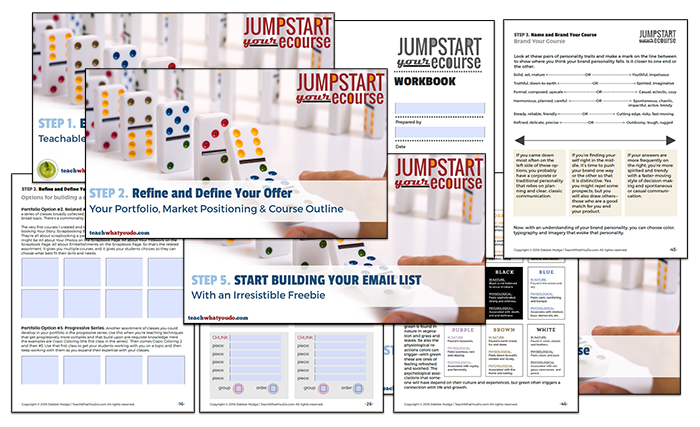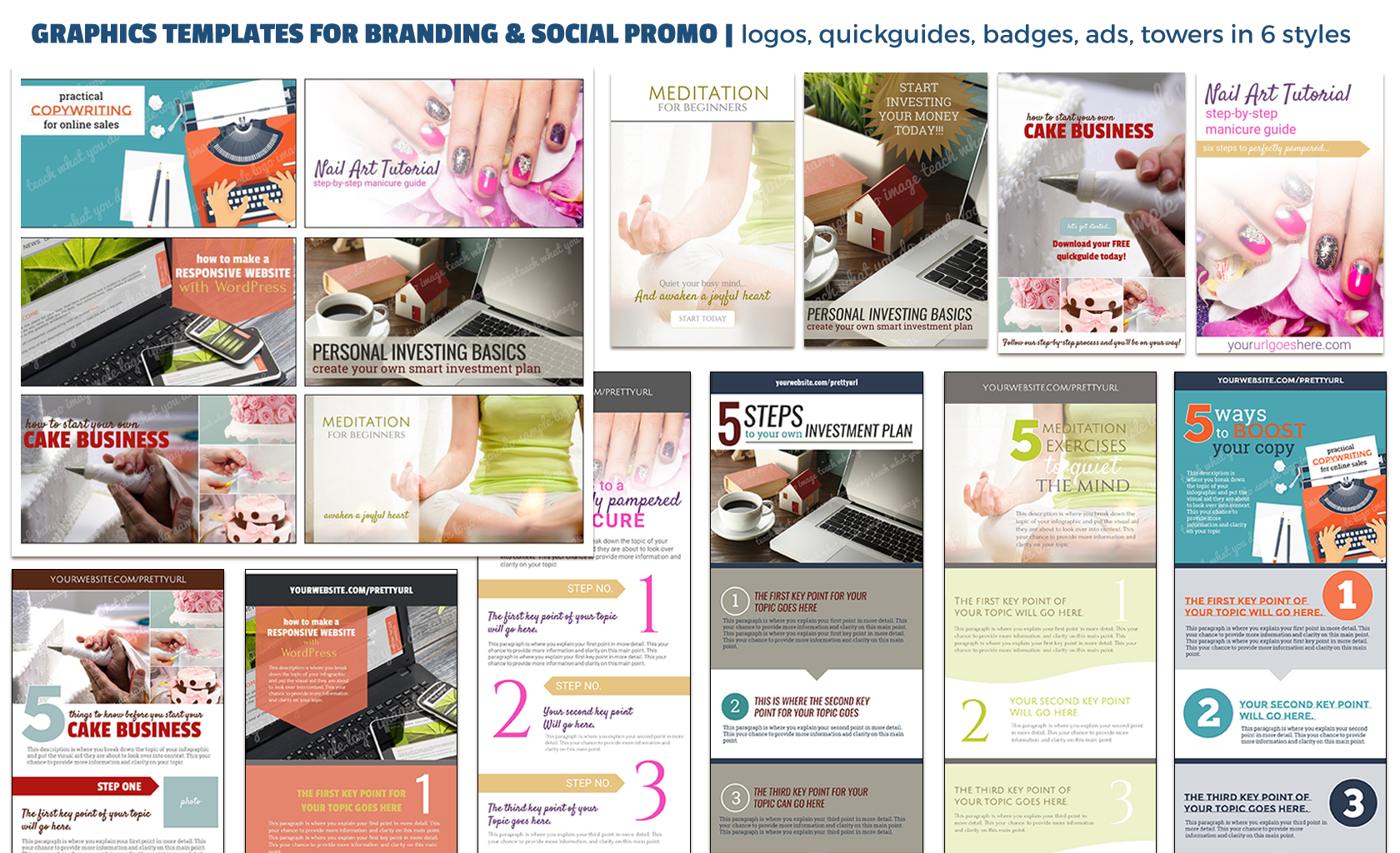 Graphic Templates & Tech Tutorials for Making Branding and Promotional Images + "Listable"-Styled Lead Magnet
Templates with written and video how-tos enable you to make your own logo, classroom badges, social media images, and an infographic-styled lead magnet–all within the PowerPoint slidemaking software. Each template is in 6 easy-to-modify styles that get you started with recommended Google font pairings and branding colors.
Establish Your List-Building Email Funnel.
Email swipe files and step-by-step tech tutorials (with ConvertKit and ActiveCampaign) get you offering and delivering your list-building lead-magnet, welcoming new subscribers, and connecting with prospects immediately.
Don't let this crucial first step hold you back any longer. This work isn't intuitive and changes with each email service–but with detailed how-tos, you can get this work done.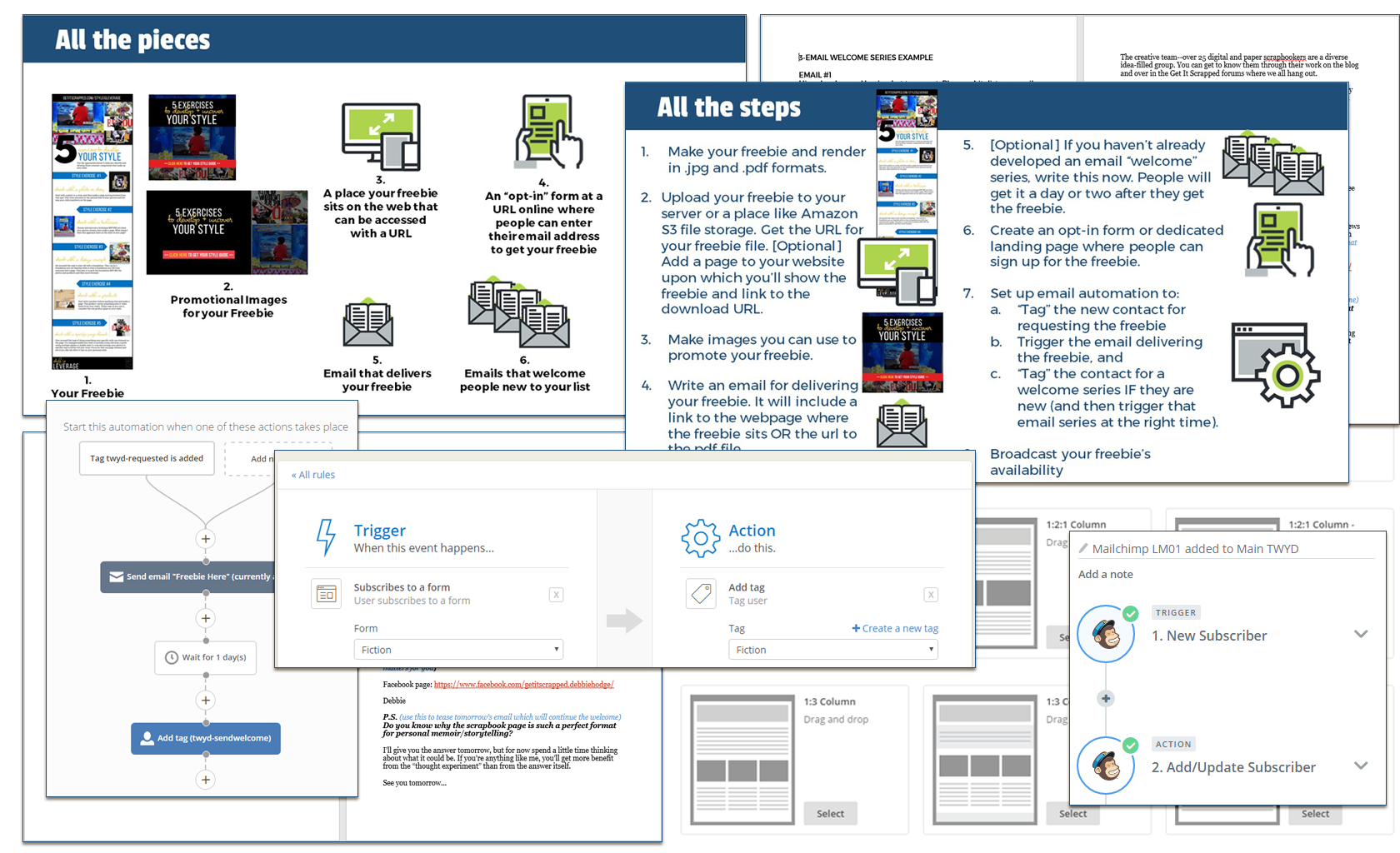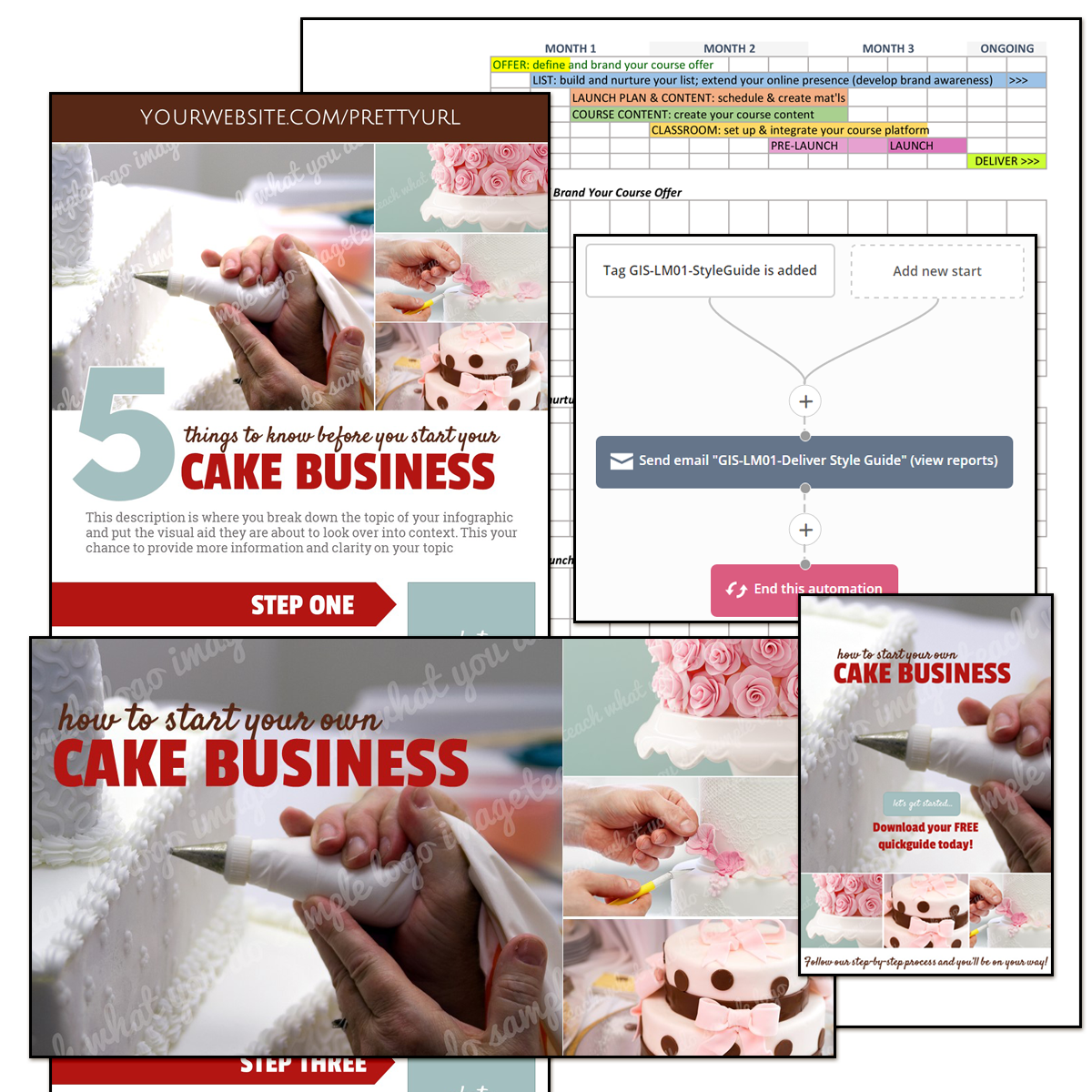 What you will create:
A positioned course offering that builds on your talents and identified audience needs.
Your course description, written to hook interested prospects.
A branded course logo and promotional images.
An irresistible infographic-styled "5 Things" or "5 Ways" or "5 Steps" freebie to offer for building your email list.
Your email automation for offering and delivering your freebie as well as a 3-part welcome series to your prospects.
A detailed plan for the work to do to complete, launch and sell your course.
With the step-by-step workbook, templates, and tech tutorials, you should be able to create these things in 21 to 35 hours–that's 7 blocks of 3 to 5 hours, depending upon the size of your course.
The Steps:
STEP 1. Establish Your Offer (2.5 hrs)
Video Lesson (.5 hr)
Evaluate Talents (.5 hr)
Audience Research (1.5 hr + elapsed time)
Define Problem & Promise (.5 hr)
STEP 2. Refine & Define Your Offer (4 hrs)
Video Lesson (.5 hr)
Portfolio (1 hr)
Market Positioning (1 hr)
Course Outline (1.5 hr)
STEP 3. Name & Brand Your Course (4.5 hrs)
Video Lesson (.5 hr)
Name Your Course (1 hr)
Course Colors, Fonts & Imagery (1 hr)
Use Template to Make Logo (2 hr)
STEP 4. Write Your Course Hook (2.25 hrs)
Video Lesson (.25 hr)
Write hook (2 hr)
STEP 5. Develop a Listable Lead Magnet (3.5 hrs)
Video Lesson (.25 hr)
Tech Tutorial (.25 hr)
Develop Lead Magnet Content (1.5 hr)
Create Lead magnet with Template (1.5 hr)
STEP 6 Set up List Building eMail Automation (4.75 hours)
Video Lesson (.25 hr)
Tech Tutorial (.5 hr)
Set Up Your Automation (4 hours)
STEP 7 Plan Your Schedule for Course, Classroom and Launch Creation (3.25 hours)
Video Lesson (.75 hr)
Create Your Schedule (2.5 hr)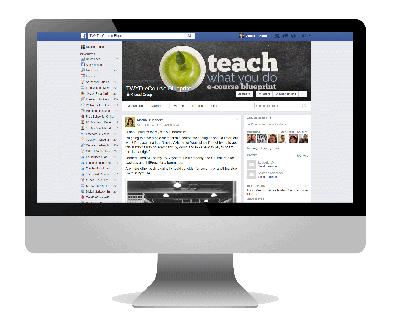 Get support for your work through exclusive membership in the Teach What You Do Facebook Group.
A private Facebook group community gives you the opportunity to ask questions and develop relationships with your classmates who are also building their own online classes as they work through Teach What You Do premium classes.
Not only has Debbie Hodge mastered the game of online business, she is also a master teacher. What a gift to have her as my guide in the daunting effort of online course creation. Her course materials are deep, yet efficient; organized, yet flexible; and beautiful, but clear. A great model for my own course!
When I began studying with Debbie, I didn't have any previous knowledge or experience in creating, producing or launching an online class, but with this one course I was able to do all of it from start to finish… class launched in 3 ½ months!!  Debbie has a wonderful style of teaching, and she is extremely engaged and responsive to questions via email, private Facebook group and live calls.
Debbie, I have to hand it to you – everything you produce is of the highest quality. Jumpstart Your eCourse looks smart, pretty, professional. You include all the details. You cater for people with every learning style, I really have not found fault in learning with you so far. You are truly in your flow and serving your tribe well. Thank you for the inspiration and for giving me something to aspire to. I need to be around you more!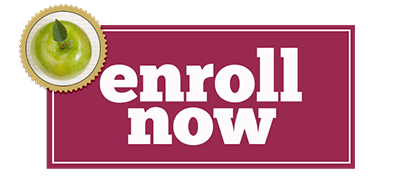 I have purchased my share of online courses. I love Debbie's teaching style and delivery, and, most importantly, she is passionate about teaching. Her own experiences are shared using different platforms, techniques, and everyday language that even a novice can understand. If you are a "do-it-yourself" type and need to know how all the pieces fit together then the Teach What You Do training is for you.
Debbie's course is amazing!!! Really amazing… and I say that as someone who takes tons of courses. It is clear she is an educator in addition to having mastery of the topic. I say that as an educator, myself. Lots of people know their stuff, but being able to translate that into well-designed, useful lessons for people who are not experts is an entirely different skill set.
I spent five hours straight today and I have every lesson and all the exercises and even the bonuses for my course outlined. I feel like everything I have learned and known for years just flew out of me and onto the pages. The workbook pages were awesome and easy to use. This work made me believe not only I can do this, but I was born to do this! It will be a lot to work to write it all up, but I think I have a great plan to follow. I just wanted to say thank you!