Sell with a Free Mini Course Funnel
---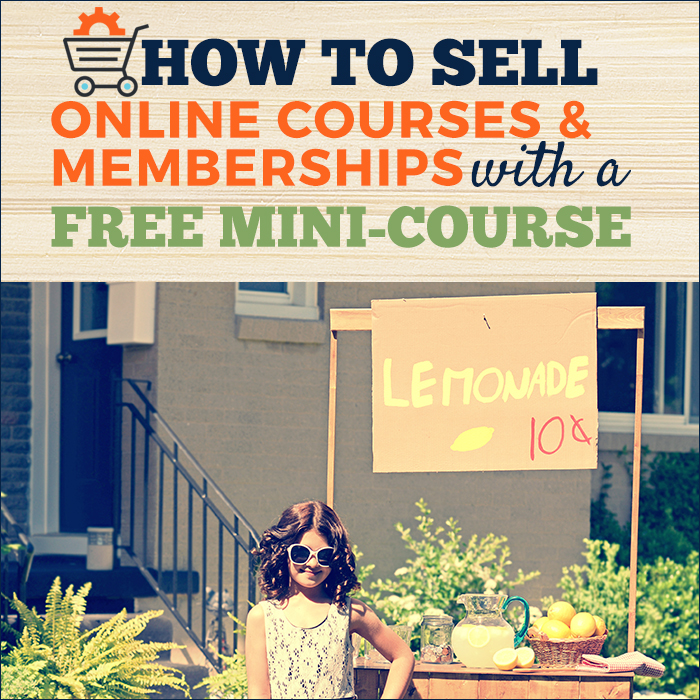 Agenda:
ABOUT selling courses with a free mini course.
STEP 1: Choose a topic for your mini course (and four kinds of topics).
STEP 2: Plan and outline your mini course (this is done differently than for your paid course).
STEP 3: Name and brand your mini course.
STEP 4: Create your mini course lessons (this is done very much the way you do it for your paid course).
STEP 5: Set up your mini course online home.
STEP 6: Create landing pages for opt-in, confirmation, and sales.
STEP 7: Write emails to deliver course and pitch your paid offer.
STEP 8: Set up email automation to deliver course and expiring offer.
STEP 9: Give non-buyers a path.
STEP 10: Audit and refine.
How to Sell Online Courses and Memberships with a Free MiniCourse
A free minicourse, when well-designed and properly promoted, is the perfect segue to a enrolling paid students and members.
It's the opportunity to educate your prospects to the point of readiness for your bigger offering while giving them a great experience with your teaching style and content.
A free minicourse is my best converting lead magnet at Get It Scrapped. What's more, the people who purchase a membership after going through a free minicourse are more likely to continue with membership renewals.
Creating a mini-course that will attract and convert prospects has several aspects including:
topic
duration
pacing
delivery and
sales pitch
In this workshop, you'll get four formats to choose from for developing your mini-course topic as well as the key characteristics to include with any mini-course.
With the topic developed, you can use the quick and easy approaches in the class to:
give your minicourse a visual presence, and
set up ungated delivery that ensures your students are going through the materials,
implement an evergreen funnel for delivering your minicourse and segueing into an offer for your paid course or membership.
You'll get a complete funnel how-to for using your minicourse as a list builder and as a sales tool. I'll walk you through all the landing pages you need to create, the best tools for this work, and the email sequences that deliver your course and sell with it.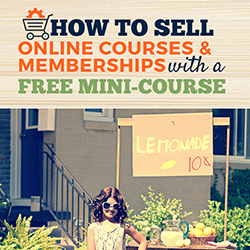 I'm Debbie Hodge, your teacher, and ….
I've used the approaches in these workshops to create and sell 100+ creative and technical courses at GetItScrapped.com and TeachWhatYouDo.com over the last 10 years.
I can't wait to share these stepped-out lessons with you — and to work with you on getting your own teaching businesses and course sales moving forward.